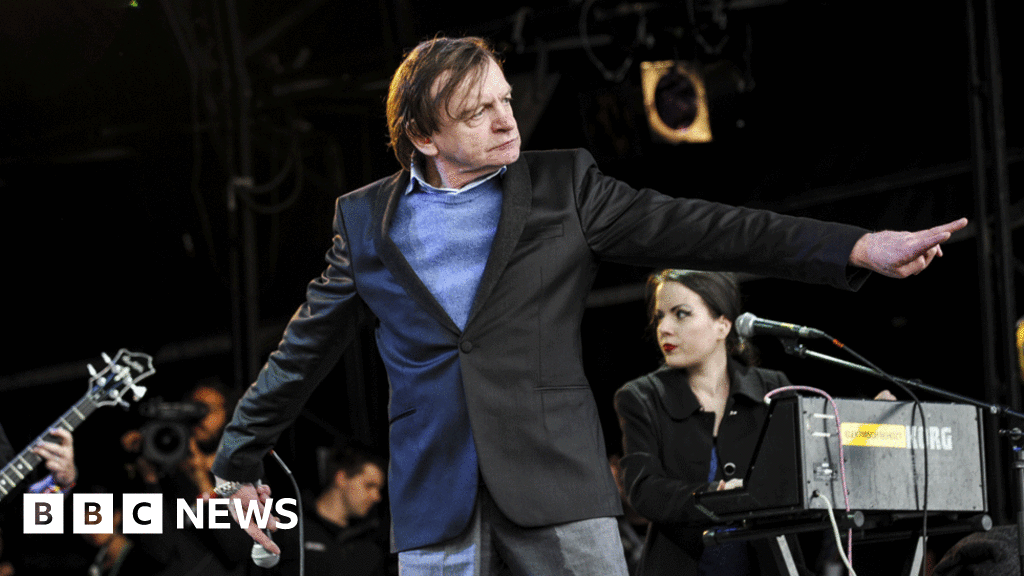 Mark E Smith 'fought hard' against lung and kidney cancer
The Fallen Singer Mark E Smith has said he "fought a long and hard battle" after being diagnosed with terminal lung and kidney cancer.
Barbara, Suzanne and Caroline confirmed his death on 24 January following his Cancer diagnosis.
"He took all treatment going, which could be brutal at times and left with some horrible side effects," the statement on the band's website read.
"Mark was such a strong man and letting go of hate his fans down, "the trio added.
" [He] tried to carry on regardless of all advice.
"Mark had a great life and love and lived it to the full and always, as its sisters, were also privileged to be part of it, too."
"Mark is at peace now and [1 965 9 005] They also thanked family, friends and fans for their "kind words, condolences and memories" and paid tribute to " The NHS and staff who treated Mark throughout and Mark's partner Pam who loves, cared and cherished our brother. "
Smith, who is a post-punk outfit for 60 more bandmates who have famously hired and fired, died at home.
Championed by BBC Radio 1's John Peel, The Fall had 27 songs in the top 100 of the UK singles chart between 1984 and 2004.
---
Follow us on Facebook on Twitter @BBCNewsEnts [19659018]or on Instagram at bbcnewsents . If you have a story suggestion email [email protected] k .
You Like this ! Download our Mobile News app from Play Stores(Download Now) (All the News Posts have been published directly from Syndicate Feeds; they have not been edited by the Press 24 News team; For more information, go to source link.)

Source link