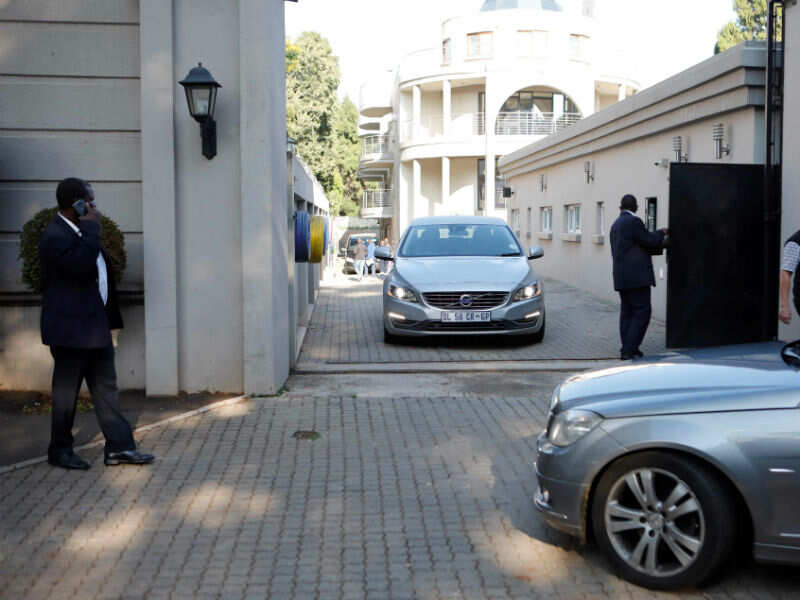 Guptas: A family at the heart of Zuma's troubles – Press24 News
JOHANNESBURG: A politically-connected business dynasty that moved to South Africa from India, the Gupta family finds itself at the centre of many of the scandals that have dogged President Jacob Zuma's administration. Aday after the ruling ANC ordered Zuma out of office, the Guptas' prominent role in his presidency was highlighted on Wednesday as elite crime-busters raided the family's mansion in Johannesburg.
The family is headed by Ajay, Atul and Rajesh ("Tony") Gupta, three brothers from Uttar Pradesh. Led by Atul, they arrived in South Africa in 1993 as whiteminority apartheid rule crumbled, a year before Nelson Mandela won the country's first democratic elections. As the country opened up to foreign investment, the Guptas — previously small-scale businessmen in India — built a sprawling empire involved in computers, mining, media, technology and engineering.
The New Age, an ardently pro-Zuma newspaper, was launched in 2010, and the 24-hour news channel ANN7 took to the airwaves in 2013 with a similar editorial slant. They had developed close links with the ruling African National Congress (ANC) party focusing particularly on Zuma, well before he became president in 2009.
Zuma's son Duduzane was a director of the Gupta-owned Sahara Computers, named after their hometown of Saharanpur, and has been involved with several of the family's other companies. Zuma's third wife Bongi Ngema and one of his daughters have also been in the employ of the Guptas. Former deputy finance minister Mcebisi Jonas claimed in March 2015 that the Guptas had offered him the post of finance minister, in return for obeying the family's instructions — for which he would allegedly be paid 600 million rand ($50 million).
Backbench ANC lawmaker David van Rooyen was then revealed to have visited the Guptas' home the night before his brief appointment as finance minister on December 9, 2015. South Africa's ethics watchdog, the Public Protector, published a report in October 2016, finding that the state-owned electricity monopoly had awarded a massive coal order to a then-Gupta linked business at well above market prices.
The report also alleged that former mining minister Mosebenzi Zwane "travelled to Switzerland with the Guptas to help them seal the deal" to buy a struggling coal mine. In recent years, major banks have withdrawn their facilities to the Guptas, complicating the payment of salaries to staff and the day-to-day running of their empire.
You Like this ! Download our Mobile News app from Play Stores(Download Now) (All the News Posts have been published directly from Syndicate Feeds; they have not been edited by the Press 24 News team; For more information, go to source link.)

Source link