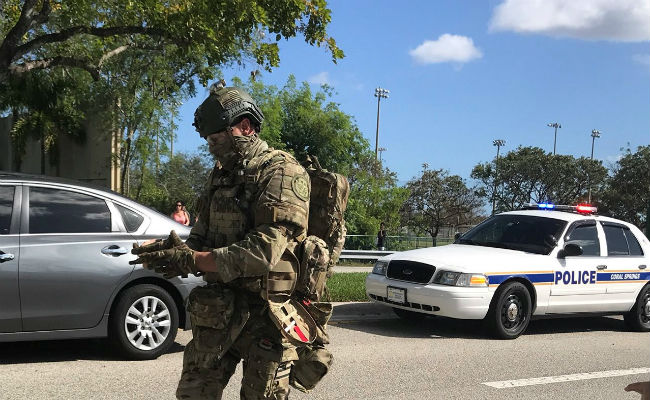 Florida School Shooting Live: Gunman In Custody After He Opens Fire
FORT LAUDERDALE, Florida:  An unidentified shooter opened fire at a Florida high school today, injuring an unconfirmed number of people and sending hundreds of students fleeing into the streets. The sheriff of Broward County says that the shooter is in custody.  Marjory Stoneman Douglas High School in Parkland, 72 km north of Miami, had been placed on a "code red" lockdown but had no information on how many people had been injured, a spokeswoman for the county sheriff's office said. Students hid in classrooms until they were rescued by police.
Here are the Live updates of the shooting:
Shortly before the school got over and the students were to be dismissed, the sound of gunfire ripped through the air, Broward County school officials said on Twitter, adding that multiple people had been injured in the incident.


You Like this ! Download our Mobile News app from Play Stores(Download Now) (All the News Posts have been published directly from Syndicate Feeds; they have not been edited by the Press 24 News team; For more information, go to source link.)

Source link